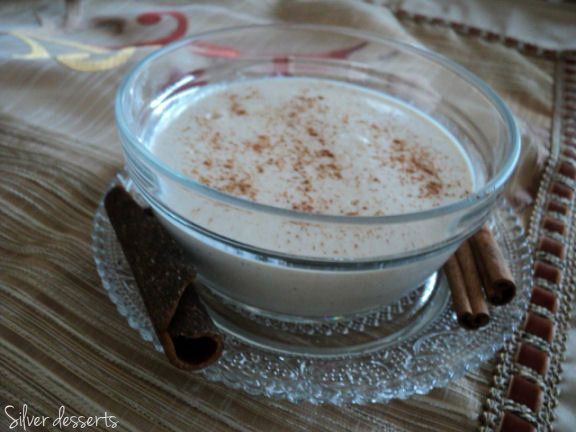 I wanted to mix things up a bit and the end result was not bad at all! I really liked the taste. If you like creamy puddings and spice try it out.
Serves 6-8
Ingredients:
3 cups of milk
1 cup of liquid cream
5 tablespoons of corn flour
½ cup milk
8 tablespoons of sugar
1 teaspoon rose water
1 teaspoon orange blossom water
¼ teaspoon ground mahlab/mahlepi
¼ teaspoon ground cinnamon
3 cinnamon sticks
¼ teaspoon of mastic gum ground with a ¼ teaspoon of sugar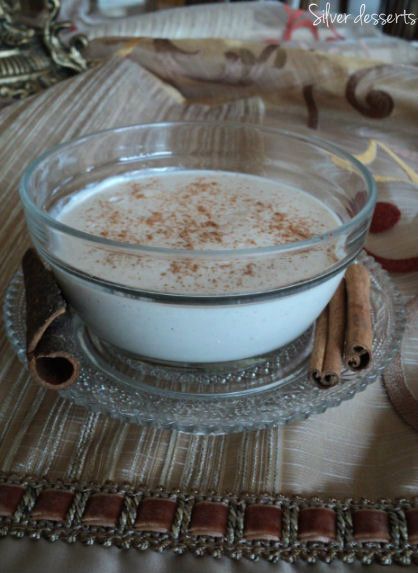 Method:
1) Mix together the milk, cream, sugar, both cinnamon and mahlab. Put on medium heat and stir slowly and constantly with a wooden spoon. Mix together the corn flour and the ½ cup of milk then add to the heated mixture.
2) Before the mixture starts to boil remove the cinnamon sticks and add the ground mastic gum with sugar. Continue stirring until the mixture boils and thickens. Remove from heat and add both rose and orange blossom water.
3) Pour mixture in individual dishes or in one large bowl. Leave to cool then cover and put in fridge. Garnish with ground cinnamon.
Adapted from Anaheed's eastern sweets book